How Much Does It Cost to Get Started?
Special Introductory Offers to Try Us Out!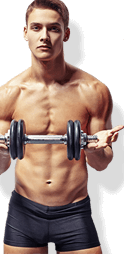 Initial 10
Personal Training Sampler
Not sure if PT is the right fit for you? Try 10 sessions to feel the difference our personalized touch can make
Buy now
Session times: 6A.M – 6P.M
Consult Needed: Yes – free!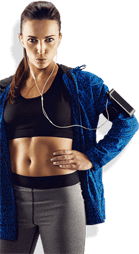 Access 10
Group Fitness Sampler
Does the group dynamic inspire you? Find out which of our classes will launch your ultimate fitness quest.
Buy now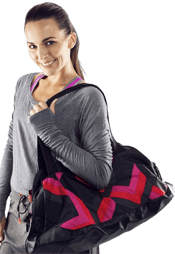 Combo 10
5 + 5 Experience
Love to mix it up? Try 5 PT sessions & 5 classes to taste the difference BCF makes
Buy now
Session times: 6A.M – 7P.M
Consult Needed: Yes-free!
Want to learn more
Frequently Asked Questions
Q: I am interested in personal training. How do I start?
You journey begins with a complementary 60 min personal health & fitness consultation. During this time we establish your goals, injury history, previous training experience, & fitness interests so that we understand what you want to achieve. We then take you through a comprehensive movement screen so that we know where to start.
Q: Do I need to do a consultation in order to participate in your classes?
No! You simply show up at the scheduled class time, sign the waiver, pay the drop in fee or use your group fitness training package. If you have any injuries just let the coach who is running the class know before you begin. We will make sure that you get safe options to maximize your workout quality

Q: Are there different personal training package options and savings available?
Absolutely! We offer PT in singles and doubles formats and we reward prepaid financial commitment. Your per session rate will vary with your weekly commitment. Train more times per week and get a better rate! You can also purchase 3 and 6 month training packages for even greater savings.
Q: I am interested in training in the doubles format but I do not have a training partner. Can you help me find a good match?
We have a weekly list of customers looking for doubles partners specifically for this purpose. Our team will work with you to find someone to enjoy this shared experience at a time that fits your schedule. We are all about connecting and creating a community of like minded people!
Q: Do I need to pre-register for your classes?
The only class that requires and advance booking is spin. We have a limited number of bikes so be sure to book early. All other classes you just show up, sign in, and go!
Q: I have a few injuries that make it challenging for me to participate in group training sessions. Can you manage this in your classes?
If you arrive 5 to 10 minutes early our and let our coaching staff know what your injuries are we will always give you safe options. You can still get an awesome workout, address any rehab needs that you may have, and build your fitness at the same time. This is the BCF difference!
Q: Is there parking and shower access at the studio?
YES! We have FREE UNDERGROUND PARKING. No where else in Whistler offers this. After your workout you can access the spa showers and pamper yourself before heading back to reality
Q: Do I need to be a high level athlete to enjoy your classes? They look challenging!
Not at all! Our classes can be scaled to the individual fitness needs of anyone. Options are always offered if there are movements that you are not ready for. This is the most fun you will ever have in a non intimidating, fully supportive environment. Everybody works hard, everybody sweats...